The mission of the Randolph County School System Transportation Department is to provide and maintain reliable and efficient school bus transportation for the students of the Randolph County School System, through strategic planning and professional practices, with safety as our top priority.
Want to know which school your child will attend, based upon your home address? Click on the School Attendance Zones Index link shown above. Simply scroll down the index list until you find the address you are looking for, and match it to the school code at the elementary, middle, and high school levels.
Randolph County School System
Transportation Department Staff Directory

Contact numbers:
Garage: (336) 633-5144 Fax (336) 633-5178
Routing: (336) 633-5120 Fax (336) 633-5187
Transportation: (336) 633-5144 Fax (336) 633-5178
Director of Transportation
Administrative Assistant/Property Cost Clerk II
Transportation Administrative Coordinator
TIMS Supervisor/TIMS Data Manager
Bus Coordinators Randolph County School System
For all bus transportation related requests or concerns, please contact the bus coordinator at your child's school. A contact list is below for your convenience.
Severe Weather Procedures - General Weather Related School Closing Information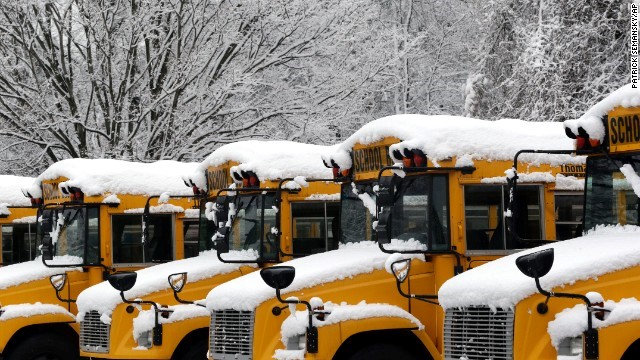 The decision to close a school is no simple matter. The safety and well-being of students and staff are the Randolph County School System's top priorities. The expectation is that schools will remain open, if at all possible, for student learning on scheduled school days. In many cases, school is the safest and warmest place to be for students.
RCSS reviews several winter weather-related factors in consideration of closing schools, including: the ability to safely operate buses (ice, snow, visibility), total predicted snowfall, predicted temperature, and predicted wind chill factor. It is important that parents and caregivers dress children properly for these weather conditions.
Staff work throughout the evening and early morning each severe weather day to ensure that buses will run at or near schedule and that students will be safe. The Transportation staff works to ensure the buses are ready for cold weather situations. In the event that school is cancelled due to severe weather, RCSS will contact families and staff as early as possible. RCSS reports closings and delays to local television and radio stations. Information will also be posted on RCSS' social media pages and the RCSS district website at www.randolph.k12.nc.us.