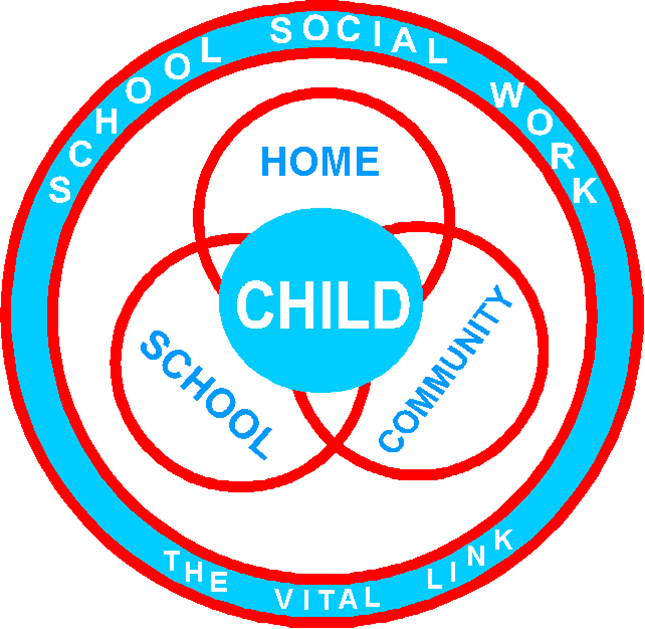 Why does the Randolph County School System have School Social Workers?
School Social Workers help students succeed by supporting the school staff, families and students in identifying barriers to academic success. It is through this effort to work collaboratively with the school, family, and student to reduce and eliminate these obstacles. These obstacles may be truancy, financial concerns, lack of basic needs, drug abuse, divorce, transportation, and mental health.
School Social Workers are mandated by law to address issues concerning the North Carolina School Attendance Law § 115C-378. School Social Workers work with families whose children are missing days from school and days tardy to school. School Social Workers meet with these families and offer resources and recommendations to resolve the problem(s) prior to charges being filed. Should the attendance not improve, the School Social Worker will represent the school in court regarding the student's truancy.
School Social Workers assist in times of crisis. These individuals are specifically trained to help schools, families and students during traumatic events (abuse, death, rape, serious injuries, suicide, school violence, natural disasters, etc.) Schools are equipped to send out teams of support for many of the events identified, with School Social Workers being vital to crisis teams.
School Social Workers make referrals. Social Workers can help provide referrals and resources in helping meet the needs of both schools and families. These needs include, but are not limited to:
Mental Health Counseling, Healthcare, Substance Abuse Prevention/Counseling, Tutoring/Mentoring, Legal Aid, Food/ Clothing/Shelter/Clothes/Transportation, Abuse or Neglect, Chronic Attendance or Tardy Issues.
Overall, the Randolph County School System Social Workers promote and enhance the overall academic mission by providing services that strengthen home/school/community connections. School Social Workers significantly contribute to the development of a healthy, safe and caring environment by advancing the understanding of the emotional and social development of children, while recognizing the influences of family, community and cultural differences on students' success. The principle role of the School Social Worker is to empower students, families and school personnel to access available opportunities and resources in order to fully reach their greatest potential.
COMMON QUESTIONS:
What is the difference between a School Social Worker and a social worker from the Department of Social Services (esp. Child Protective Service)?
School Social Workers are employed through Randolph County School System, not the Department of Social Services. While all Social Workers work to assist families in meeting needs, School Social Workers work with families to break down barriers that interfere with academic progress and success in a student. DSS-CPS Social Workers resolve issues of possible neglect or abuse of a child. School Social Workers, like all Randolph County School Employees, are mandated to make a referral to DSS-CPS should they suspect neglect or abuse.
Who can make a referral to the School Social Worker?
Anyone can make a referral...Students, parents, school staff, and community agencies.
How do I contact a School Social Worker?
School Social Workers in Randolph County serve multiple schools. If you need to contact your school's social worker, please contact the school at which your child is registered, or click on the "Meet Our School Social Workers" link under "Additional Pages" on the right for contact information and schools served.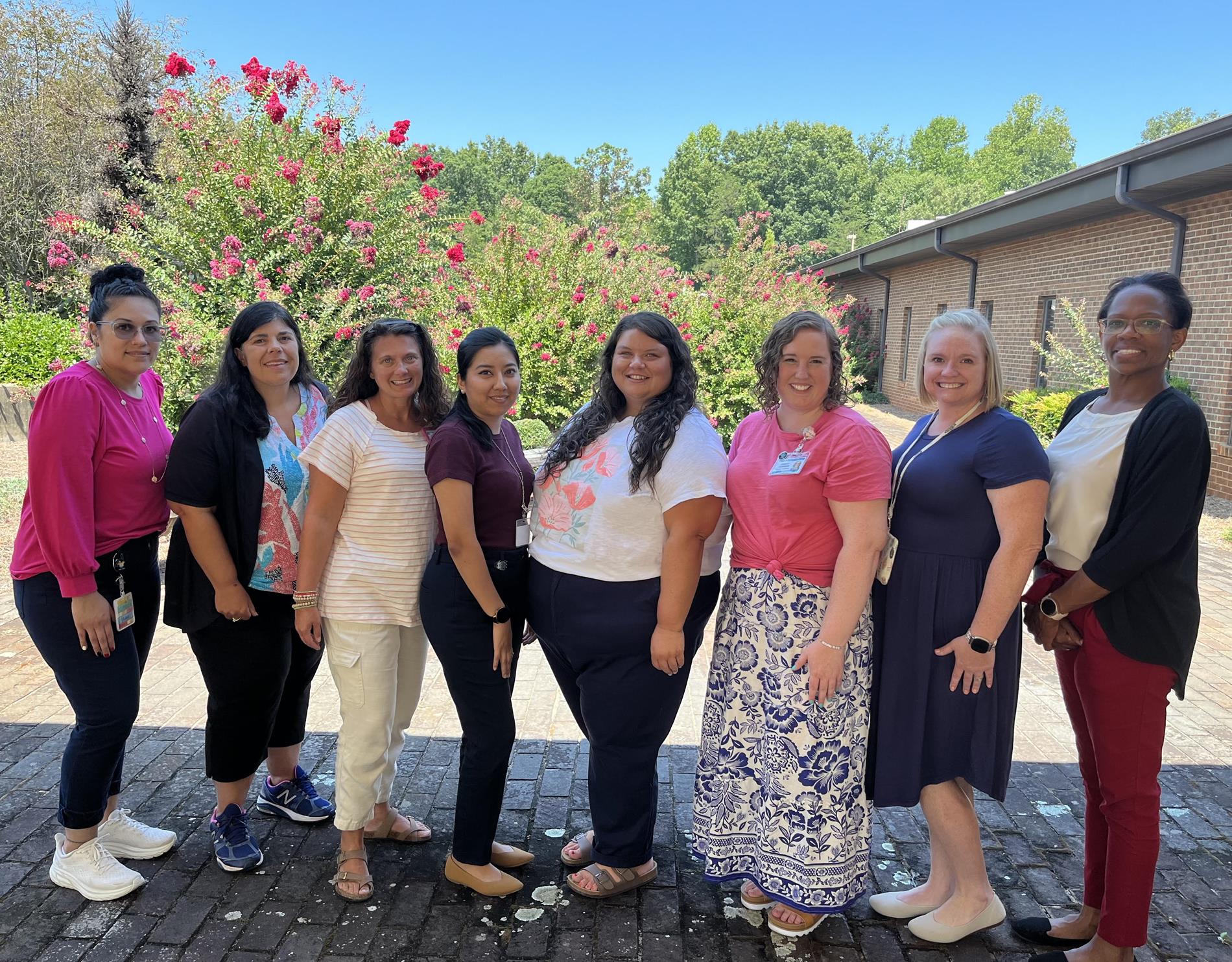 Vita Brodnex
Eastern Randolph High
Franklinville Elementary
Ramseur Elementary

vbrodnex@randolph.k12.nc.us
Work cell 336-338-8473
Kendra Cranford
Hopewell Elementary
Trindale Elementary
Wheatmore High
Wheatmore Middle
kcranford@randolph.k12.nc.us
Work cell: 336-365-8065
Michele Futrell
Grays Chapel Elementary
Level Cross Elementary
Liberty Elementary
Northeastern Randolph Middle
Providence Grove High
mfutrell@randolph.k12.nc.us
Work cell: 743-213-3893
Tanya Little
New Market Elementary
Randleman Elementary
Randleman High
Randleman Middle
tlittle@randolph.k12.nc.us
Work cell: 910-220-5690
Emilee Hammer
Seagrove Elementary
Southmont Elementary
Southwestern Randolph High
Southwestern Randolph Middle
ehammer@randolph.k12.nc.us
Work cell: 336-303-1464
Jessica Stevens
Archdale Elementary
John Lawrence Elementary
Trinity Elementary
Trinity High
Trinity Middle
j1stevens@randolph.k12.nc.us
Work cell: 336-307-6300
Brianna Rouse
Farmer Elementary
Tabernacle Elementary
Uwharrie Ridge 6-12
Virtual Academy @ Randolph
brouse@randolph.k12.nc.us
Work cell: 336-365-1336
Erendida Medina
Coleridge Elementary
Early College
Southeastern Randolph Middle

emedina@randolph.k12.nc.us
Work Cell: 910-898-2426